Corporate Gifts
Corporate gifts from Rose Box NYC offer a unique and luxurious way to show appreciation to clients, partners, and employees. These gifts feature long-lasting real roses that have been preserved to maintain their beauty for an extended period, symbolizing lasting relationships and gratitude.
What We Offer
A Rose Box provides a unique experience with long-lasting roses that remain in full bloom for a year. Each order is custom made to fit your needs including size, color, design, and more! No matter the event, Rose Box offers the perfect keepsake for your celebration.
Gift Bags
Customized Gifts
Dinner Party
Corporate Events
…and your unique festivity
Brands
Create customized branded Rose Boxes to use as gifts or to showcase your company in the office, at an event & photoshoot, or to adorn an important business meeting. Each box will include your brand's logo and themed flowers aligned with your brands aesthetic.

Corporate Events
Make a lasting impression at your corporate event with a customized Rose Box featuring your brand. Choose from a wide variety of colors for the box and roses to make this standout piece uniquely yours!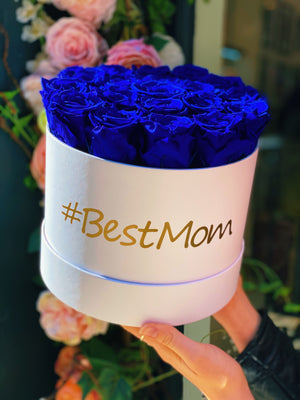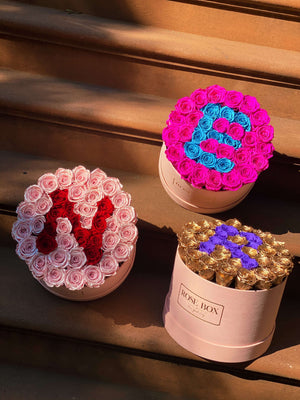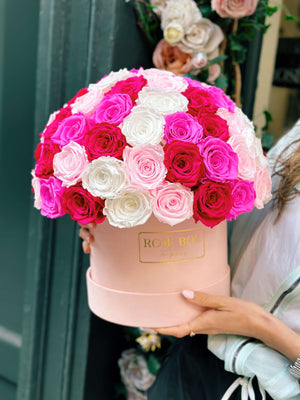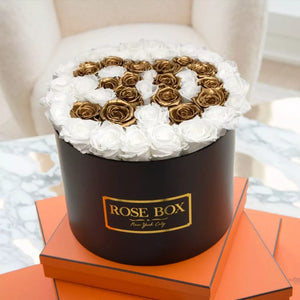 REQUEST A QUOTE
Fill in the form or contact our Event Manager at care@roseboxnyc.com or +1-855-WE-ROSEBOX to learn more about our special prices for company events, wedding gifts and personalized memories.